Venue
Details on the venue will be announced soon.
Transport from Arlanda Airport to Stockholm City
Arlanda Airport is located 40 kilometers north of Stockholm City and connected to downtown by a high-speed train and airport coach as well as public transportation alternatives.
By Bus
The Flygbussarna company runs a coach service between the Arlanda airport and the Central Stockholm (T-centralen bus and metro station). The journey takes around 40-50 minutes and is one of the cheapest ways to and from the airport. Bus stops are just outside the airport terminals.
Price is 99 SEK (online) / 119 SEK (offline) for one-way ticket. There are machines at the terminals; you can also buy a ticket from the information kiosk once you are out of the luggage area and on the bus (only credit card payment). Check the Flygbussarna website for more information and time table, you can also download the app or buy your ticket online.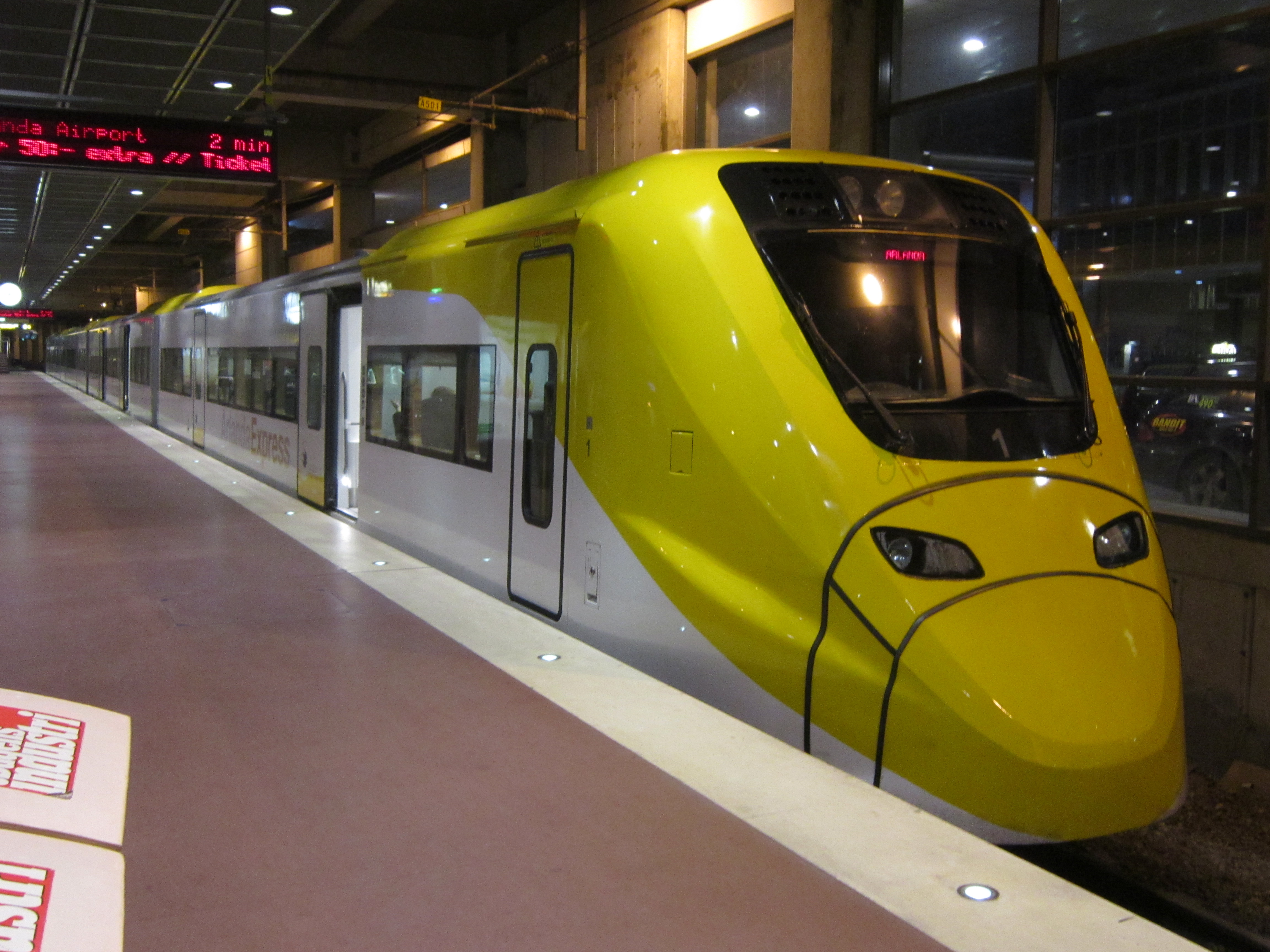 By Train (Arlanda Express)
Arlanda Express is a rail link connecting the Stockholm Central Station and the Stockholm-Arlanda Airport outside Stockholm. The trip takes 20 minutes and runs four to six times per hour.
The price is 299 SEK for a one-way ticket or 579 SEK for a round-trip ticket. There are machines at the terminals; you can also buy a ticket at the information kiosk once you are out of the luggage area. Please check the Arlanda Express website for more information and online booking.
By Taxi
Taxis are just outside the terminals at the arrival level. There are fixed prices for a trip between Arlanda Airport and the city center (about 540 SEK). The price should be well marked on the vehicle. We strongly recommend that you ask for a fixed price before you start a taxi journey. If you have received a fixed price, it should be entered and visible in the taxi meter before your journey starts. Overall, taxis are reliable, but if you needed help with a choice, these two companies could be picked:
Taxi Stockholm: +46 8 15 00 00
Taxi 020: +46 8 20 20 20
Credit cards are accepted in all the taxis. Uber services are also available in Stockholm.
Getting around with Stockholm public transport
To travel around Stockholm, you can use buses or the subway. You can use the same kind of tickets for both the buses and the subway. Stockholm Public transportation (SL) uses a system with an electronic smart card called SL Access card, and once you buy your ticket it is stored on this card. When travelling you simply place the card on the readers in the automatic ticket barriers and/or the blue card readers on the buses. The Access card is sold at SL centers, metro and commuter railway stations to a one-time charge of 20 SEK.
There are travel cards for 1 day (155 SEK), 3 days (310 SEK), or 7 days (405 SEK) to use in Stockholm. You can also buy a single ticket before boarding a bus or subway. You cannot purchase a ticket onboard the buses.
For more information about the public transportation in Stockholm, e.g. journey planner, prices, ticket options and information about where to buy your ticket available, please visit the SL website. You can also download and use the SL app.
Other Information
Credit cards are accepted everywhere in Stockholm while cash is not as Sweden is becoming a cashless country.
Sweden uses the Europlug (Type C & F) for electricity, with two round prongs.